Upgrade Quickbooks to Denali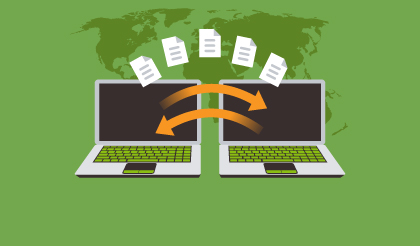 Converting QuickBooks to Denali is easy
Cougar Mountain Software has a migration process for QuickBooks® users. This tool was built specifically for transferring QuickBooks data into Denali. No middleman. No third-party access to your information. No tedious, manual data-entry.
AUTOMATED CONVERSION
Instead of wasting time punching in years of accumulated data by hand, use Cougar Mountain Software's transfer tool. This solution automates the largest piece of the conversion, eliminating the possibility of human error. Additional setup of Denali is required prior to use, but your ledger accounts, customers, vendors, employees, and inventory items will be waiting for you in Denali.
Other Benefits of Switching
No payroll caps or requirements. Denali has no limits on the amount of money the system can process.
Direct deposit with NO extra charge. QuickBooks subscribers are required to use their direct deposit service. Denali allows all forms of accepted banking, letting our users choose based on preference, convenience, or necessity.
No data limits. QuickBooks has data file limits which can cause data loss; our software has no limit on data.
True fund accounting. With Denali FUND, users are exposed to a more sophisticated account management and reporting platform to manage their multiple fund accounts.
On-premises software. Because our software is on site, it will inherit the security of your internal network, giving you peace-of- mind that your data is secure.
Local support. Our customer service is unwavering. The experts who field your calls and emails are in our Boise office and have been extensively trained in our software, so you get clear answers from qualified accounting veterans.
The biggest concern most people have is data loss. We get it. Moving the guts of your company into a new accounting system is terrifying. We also understand starting fresh with data entry is time-consuming and unappealing. Our developers engineered this solution to make your conversion safe and convenient.
Still have questions? Click the button below and we'll respond within 24 business hours.
Data conversion includes:
General Ledger accounts and transactions
Accounts Payable vendors
Accounts Receivable customers
Inventory items
Payroll employees
Sales transactions