The Complete Solution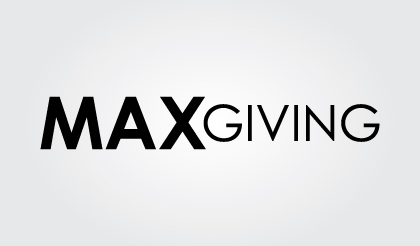 MaxGiving provides industry-best fundraising technology to nonprofit organizations. Features and functions include event management software, online auctions, event websites, event payment express, electronic payment and donation processing, website donation portals, and automated recurring donations with credit/debit cards and electronic checks.
Thanks to their partnership with Cougar Mountain Software, customers of both companies have access to a more complete accounting software.
"Fundraising is such a large part, maybe the biggest part, of running a successful nonprofit," says Chuck Gosset, CEO of Cougar Mountain Software. "MaxGiving has been fine-tuning the art for more than a decade. We trust them, and we have the height of confidence in their ability to bolster our clients' organizations." If you run, work at, or support a nonprofit, you're going to want to add these services to your cart.
Key Benefits of MaxGiving for Nonprofits
Event management software.
Online auctions.
Event websites and payment express.
Donation processing.