IT Services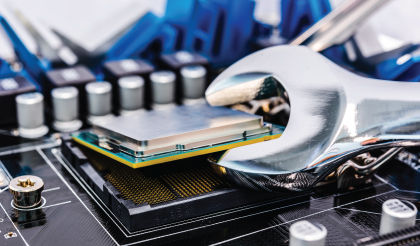 Next time your software, hardware, or uninvited malware kicks up an unpredictable glitch, make our IT staff your first call. Your tech solution is only a few minutes, lines of code, or reboot protocols away. Which means we'll come to the rescue of your crashing computer — currently the ONLY place you saved the quarterly reports — just in time for your presentation to the board.
Cougar Mountain Software is proud to offer best-in-class technical support, and to continue our tradition of indefatigable customer service to those needing help with their software and/or its installation.
Key Benefits of Cougar Mountain Software IT Services
Setup, install software, and configure and troubleshoot your printer.
Set up IP addresses, configure machines, troubleshoot slow/sluggish networks, and router maintenance/configuration.
Install new or manage existing antivirus software, scan and remove potential threats, and perform malware/spyware scan.
Set up shared drives and folders with restricted access to certain users.
Offer insight on cloud based backup software and help with initial setup, data transfer, and active monitoring of Cougar iVault.
Tune PCs, perform disk cleanup and defragmenting. remove old or outdated programs, install windows updates, and assist with password resets/generating secure passwords.
Install new software, and help with software patches and software upgrades.
Not sure what the problem is? We can figure it out for you.