expensify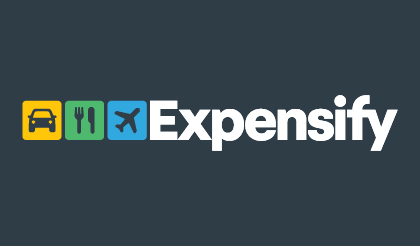 Expensify makes the process of uploading a receipt or invoice as easy as one click. Just snap a photo and Expensify's automated system puts your receipts or invoices into an expense report for you to review and post. With how simple it is, you can free up to 83% of your time to focus on more important things.
Some additional features of Expensify are:
Next-Day Reimbursement – Within 24 hours, your approved reimbursement will be deposited back into your account.
Automatic Approval Workflows – Customize the expenses you want your organization to flag while allowing smaller expenses—like a $4 coffee—to be approved automatically.
Automatic Accounting Sync – Changes that are made in your accounting system are synced with Expensify, making audits no longer a time restraint.
User-Friendly Mobile App – Manage all your expenses in the app as well as take photos of receipts.
Prevent Duplicate Scans – Recognizes when multiple receipts have been posted to avoid duplicating charges.
Credit Card Import – Import transactions from your business or personal credit card.
Receipt Integrations – Integrate apps such as, Uber, Lyft, and HotelTonight.
GPS Tracking – Log mileage through the app via GPS.
Jump to a Different Add-on
---
Watch our Expensify video: