Auto Payment Collection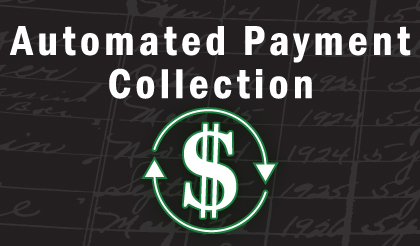 Remove the hassles of collecting bills with PayPal!
Automated Payment Collection allows you to send your customers an invoice directly to their email where they can click on a link and immediately make their payment. That payment will go into Denali's Accounts Receivable for editing and approval. You no longer have to worry about duplicate entries, incorrect data entries, or erroneous tax reporting!
With Automated Payment Collection, your organization can:
Collect money from clients faster
Stop being an "evil" bill collector
Stop waiting on customers to pay
Save money on postage
Remove the hassle of bills
Jump to a Different Add-on