Portland Regional Training – May 18-22

Bring your laptop with your Denali data and join us in Portland, Oregon for some great Denali training. Ask specific questions and get expert answers.
Sign up for the Portland regional training,
and get 1-year of Denali Business Intelligence for FREE!
Learn useful tips and tricks
Learn how to set up the complete system and each module for your business
Learn how each module is designed to work
Collaborate with other Denali users and MUCH MORE
Don't forget to bring a LAPTOP loaded with your DENALI data installed so you can ask questions tailored to your company's accounting.
May 18-22, 2020
Join Us for Regional Training
Portland, Oregon
This training offers step-by-step instruction on how to get the most out of Denali with one of our corporate trainers.
"I really enjoyed the training workshop this week. I don't think I have ever learned so much during a week. Cougar Mountain Software makes learning fun and exciting.
Michelle, Christian Mission Center
11550 NE Airport Way, Portland, OR 97220
To contact the hotel: 503-252-3200
Sleeping rooms are $169 per night (does not include taxes) and reservations must be made before April 24, 2020.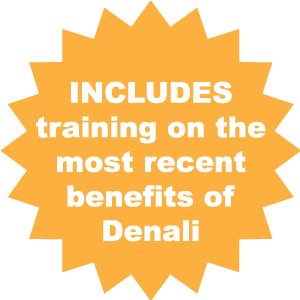 Monday: Controller / General LedgerIncludes training for Automatic Bank Reconciliation.
Tuesday: Bank Reconciliation / Accounts PayableIncludes training for New Budget Management Tool, Expensify Integration, and AP Alerts.
Wednesday: Reporting / Payroll
Thursday: Accounts Receivable / Inventory
Friday: Sales / Purchasing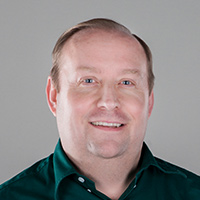 Senior Trainer
Jeremy Bistline
Jeremy joined the Cougar Mountain team in 2013 and has brought over 20 years of accounting and customer service experience from companies such as DirecTV. The knowledge he gained in those years paired with the personal training he received at Cougar Mountain Software helps him deliver the Cougar Mountain Customer experience. Jeremy received a Certificate of Accounting from Northern Arizona University. He then attended Southern Utah University majoring in Business Administration.
As a Systems Trainer, Jeremy is responsible for delivering exceptional training services for new and existing clients. With his knowledge and experience of GAAP and Non-profit accounting, he provides training services in house, on the road, and at regional training events for Cougar Mountain clients, which includes finding solutions to make the Cougar Mountain program work best for them.
Continuing Education Credit
Many states allow our training to be used towards your continuing education credits, please check the requirements within your state.
Certificate of Completion will be issued at end of class.