Bring your laptop with your Denali data and join us in Portland, Maine for some great Denali training. Ask specific questions and get expert answers.
Sign up for the Portland regional training,
and get 1-year of Denali Business Intelligence for FREE!
Learn useful tips and tricks
Learn how to set up the complete system and each module for your business
Learn how each module is designed to work
Collaborate with other Denali users and MUCH MORE
Don't forget to bring a LAPTOP loaded with your DENALI data installed so you can ask questions tailored to your company's accounting.
October 7-11, 2019
Join Us for Regional Training
Portland, Maine
This training offers step-by-step instruction on how to get the most out of Denali with one of our corporate trainers.
"I really enjoyed the training workshop this week. I don't think I have ever learned so much during a week. Cougar Mountain Software makes learning fun and exciting.
Michelle, Christian Mission Center
1230 Congress Street, Portland, ME
207-774—5611
For discounted room rates:  click this link. Or call them and mention you are attending the Cougar Mountain event to receive a discounted room rate. The discount cut-off date is September 7.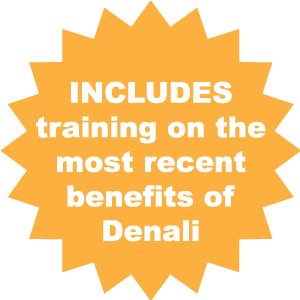 Monday: Controller / General LedgerIncludes training for Automatic Bank Reconciliation.
Tuesday: Bank Reconciliation / Accounts PayableIncludes training for New Budget Management Tool, Expensify Integration, and AP Alerts.
Wednesday: Reporting / Payroll
Thursday: Accounts Receivable / Inventory
Friday: Sales / Purchasing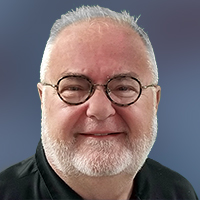 Senior Trainer
Kevin Winston
Kevin Winston, Senior Trainer, is responsible for training Denali and all Cougar Mountain products to all clients and maintaining all upgrades. Since joining Cougar Mountain in 2001, he has become an expert in all fundamental aspects of POS systems, for-profit and nonprofit companies, multiple inventories, specialty solutions, and more.
Winston has been in the nonprofit field for over 17 years. He brings over 30 years of management experience from companies such as Micron PC, McDonalds Corporation, and Pier 1 Imports. His background includes degrees in accounting from University of Washington and Green River College, in addition to his 17 years of experience at Cougar mountain software. Outside the work his interests are traveling with his 2 roadsters, volunteering for his church and spending time with his family.
Continuing Education Credit
Many states allow our training to be used towards your continuing education credits, please check the requirements within your state.
Certificate of Completion will be issued at end of class.